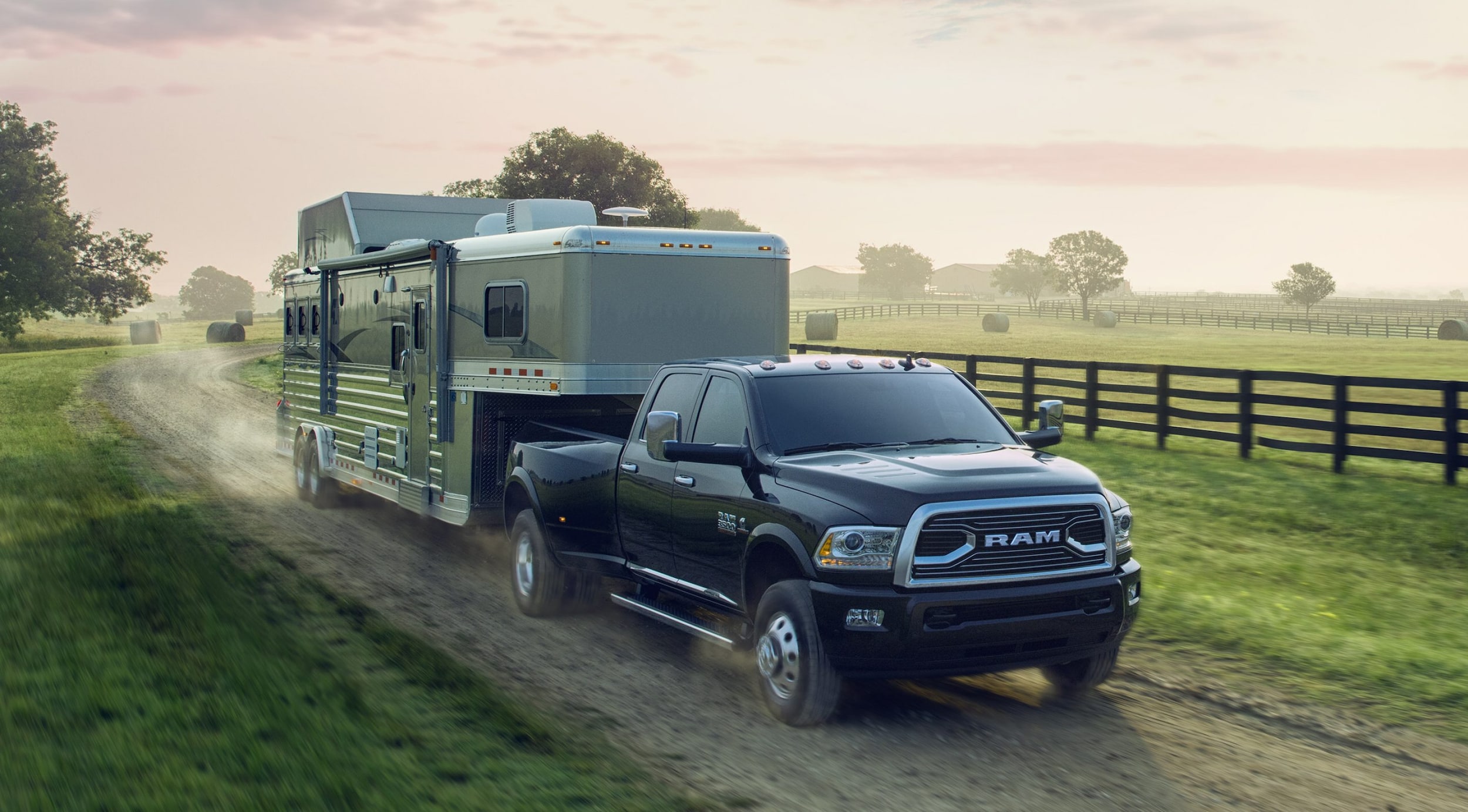 Summer means it's time to get out and explore the trails, head to the lake, or get your business into full swing. And we here at Elko Chrysler Dodge Jeep Ram know how important it is to keep your Ram truck in top shape to be able to have an enjoyable summer. That's why the expert technicians from our service department have out together these five summer auto service tips to help you get your Ram truck ready for the hot Nevada summer:
1. Get an Oil Change
If you're doing a lot towing, or even just driving, oil changes are important. Oil begins to break down over time, especially in the heat. If your oil is old it will not effectively lubricate your engine causing premature wear. Add the stress of towing at it can accelerate the wear even more. Make sure your Ram 1500 has fresh oil and a fresh oil filter.
2. Check Your Transmission Fluid
Just like the oil in your engine, the fluid that protects and lubricates your transmission will need periodic replacement. Transmission fluid doesn't need to be replaced as often as the engine oil, but if it's been more than one year or 20,000 miles, it's good preventative maintenance. The last thing you want is the transmission in your Ram 3500 to fail when you need it the most.
3. Replace Your Old Suspension
Worn out springs and shocks result in poor handling, hauling, and towing. If you find your Ram 2500 starting to wander in its lane or the cab continues to bounce after hitting a bump, it could be an indication that your suspension is worn out. Replace the worn springs and struts to ensure safe handling. This is even more important if you plan to do serious hauling or towing.
4. Inspect Your Tires
Properly inflated tires with plenty of tread are important to help your truck handle and stop well. If you are going to be doing any towing, make sure the tires are ready to handle the demands. Correct alignment will also keep your truck driving straight and true. These are both simple Ram truck repairs that can make a difference.
5. Recharge Your Air Conditioning
Just as important as the equipment under the hood is the operator behind the wheel. Ram service in Elko, NV such as charging the A/C, will keep you, the driver, fresh and alert while driving.
Make sure your Ram truck is ready this summer by following these easy tips and coming down to Elko Chrysler Dodge Jeep Ram. Visit our service center today for top-quality Ram service in Elko, NV. And if you're considering a new Ram truck to take on all of your summer adventures, Elko Chrysler Dodge Jeep Ram has new Ram trucks for sale near Winnemucca, NV. Stop in and take one for a test drive today!